California's Great America is the Bay Area's most exciting theme park and the best choice for world-class family fun and entertainment! Thrill seekers shoot down Gold Striker, the tallest and fastest wooden roller coaster in Northern California with the longest initial descent tunnel on any coaster. Aerial Ice Extreme (as seen on Season 8 of America's Got Talent) is a brand-new, high-energy, aerial, stunt and ice show with an incredible cast of ice skaters and acrobat gymnasts! California's Great America is the only theme park in California to offer a complete water park inside – free with park admission, Boomerang Bay. In fall, Great America transforms into the ultimate Halloween extravaganza featuring 8 mazes, ghoulish monsters, 3 scare zones and shows. The 100-acre theme park is located on Great America Parkway between highways 101 and 237 in Santa Clara, CA.
Open daily now through August 16, and weekend through November. Readers can visit with the online Family Four Pack (tickets for just $37.99 each)
Use promo code: BLOG4CGA for more information, call 408.988.1776 or visit www.cagreatamerica.com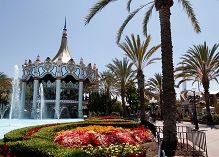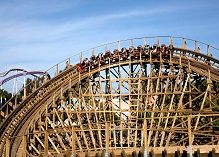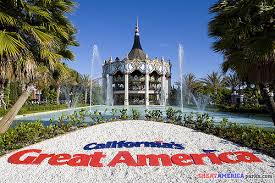 We LOVE GREAT AMERICA.  If you have a chance before school starts to go…GO!!!!
Check out my post about a visit we did earlier this year: Best #FamilyFun Day Ever~ California's Great America 
THIS WEEKEND:
Snoopy's Birthday Weekend 08/09/14, 08/10/14  Let's party! It's Snoopy's Birthday weekend! Come celebrate Snoopy's Birthday with coloring stations, photos, party favors, a giant birthday card and Snoopy's favorite snack – cookies! – 
Our next visit we really want to enjoy 
Boomerang Bay.  What are you waiting for it's FAMILY FUN TIme. 
Please SHARE:
Save $25 off Tickets at California's Great America Theme Park #greatamerica use code: BLOG4CGA http://t.co/88UkacXgQ7 @usfg

— Pam (@PinkMama68) August 5, 2014